Thank you for your interest in our National Blue Ribbon School of Excellence.
Choosing your child's school is one of the most important decisions that you will make for them. At Saint Christopher School you will find:
Morning and After Care programs
Full day kindergarten
Faith-based curriculum
STREAM (Science, Technology, Religion, Engineering, Arts, Math) education
1:1 Chromebooks for students in kindergarten through eighth grade
Makerspace
Intervention specialists, speech therapist and psychologist
School busing from Rocky River, Westlake and Fairview Park
More than 25 extracurricular activities
Hot Lunch Program and much, much more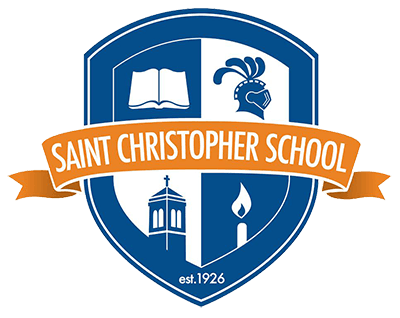 St. Christopher School
The tuition schedule for the 2023-2024 school year is as follows:
# of Children

 

Tuition

 /Non-Parishioner

 

Parish Scholarship

 

Parishioner Rate

 

1

 

$6,550.00

 

$1,700

.00

 

$4,850.00

 

2

 

$13,100.00

 

$4,200.00

 

$8,900.00

 

3

 

$19,650.00

 

$7,450.00

 

$12,200.00

 

4

 

$26,200.00

 

$11,300.00

 

$

14,900.00

 
Registration Fee: A non-refundable $100 per Family fee is due at the time of Registration/Re-Registration, if received by March 1, 2023.  After this date, the registration fee increases to $200 per family. 
REGISTRATION INFORMATION:
Online registration is to be completed by all families enrolling at St. Christopher School with students in grades K-8. Clink on the link below to access the 2023-2024 Enrollment form.
https://auth.digitalacademy.org/Curricula/Form/SCS2324K8Enrollment
If you would like more information about our school or if you would like to schedule a tour, contact our school office at stchrisschool@scsrr.org.
St. Christopher Preschool
The St. Christopher "Little Knights" Preschool program meets the unique needs of each child by teaching developmentally appropriate skills, in a caring and Catholic-based environment. More information about the Preschool program and registration for the 2023-2024 school year can be found within the Preschool tab. If you would like a tour of  the Preschool program contact Preschool director Michelle Federico at scspreschool@scsrr.org.